Your Digital Partner In Web
Helping holistic businesses grow through a captivating and inspiring online presence that builds trust & tribe. 
OUR SERVICES
WE BUILD GREAT THINGS WITH GREAT CLIENTS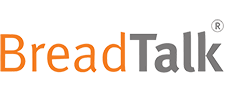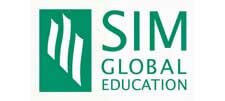 Web Design & Development
Design done well looks good and gets you results. We do more than creating a look. We connect with you and help you next-level your brand. The secure high-quality code is just the start. We consider all the little details so your site is comprehensive. We take an innovative approach to make your site fast, secure, and reliable every step of the way.
Search Engine Optimization
Website SEO (Search Engine Optimization)  involves adjusting the key parameters and content on your website to make sure Google knows exactly what the page is about.  We take no shortcuts and our results speak for themselves. Creating an SEO plan starts with putting on your customer hat and deciding how they are finding businesses like yours.
Content Management
Whether you're seeking web content for news-based articles on trending topics, educational evergreen pieces, through leadership commentaries, product press releases or something else entirely, rest assured our content writer can produce it quickly and competently, incorporating industry expertise along with proven content marketing strategy.
Social Media Management
Having an online web presence means almost nothing if you don't have the social media accounts and activity to back it up. Reach clients and customers across the world and stand out with thoughtful and insightful social media branding and marketing. This will exert your brand's presence in the digital realm and cemented the vision you had for the company.
Print & Design
What you're handing to your potential customers, whether it be your business card, a brochure, or any printed assets should be impressive and on-brand.  In the digital age, print marketing is still as important as it ever was.  Don't lose your customers to your competitors because of a bad first impression from ugly, poor quality printed materials.
Web Care Plan
We believe that your website is an asset to your business and that the maintenance and support of that website is critical to your business growth. That is why we have developed a range of website care plans that allow us to take responsibility for this very important task. All of our care plans give you the peace of mind that your investment in your website is safe and secure.
Why Roquepress?
With our focus on WordPress development, you can rest assured that our team is well-versed in web design best practices and newest features. In fact, our interest in WordPress goes far beyond our jobs.
Roquepress is a full-service WordPress shop in Singapore. Having the right blueprint is imperative to success. Roquepress leads the way by using WordPress to architect and build cutting edge web and mobile experiences.  We provide end-to-end WordPress opportunities from strategy and planning to design and development, as well as full data migration, extensive API integrations, scalability, performance, and long-term guidance and maintenance. We pride ourselves in the fact that our entire team is continually learning best practices for developing in WordPress and assuring that your website is fast, safe and secure.
Mobile-First Approach
In today's market, it is important to provide your visitors an experience on your web site that is accessible by all, and that means across all devices including desktop, tablet, and mobile. Getting there is no easy task and with all the new devices being released at a rapid pace (almost daily!) it's hard to keep up the pace unless your website is fully responsive in all environments. We approach all projects with a 'mobile-first' approach that allows your website and content to adapt to screens of many sizes.
One website adapts to all mobile devices, saving you time and money! With mobile browsing surpassing desktop in May of 2015, and mobile-friendliness becoming an official Google ranking factor in April, creating a mobile-friendly website is no longer optional: it's a necessity. It all starts with responsive web design.
"Fantastic communication throughout the whole process. Who would have thought building a website could be made so easy? Roquepress made all that possible. Highly recommend"
James Simpson
CEO / Latent Epicure
"Our website was professionally done. Very impressed with Roquepress's design and knowledge. They are reliable and straight forward. Roquepress willing to goes extra miles to fulfill request and changes. Highly recommended."
Jennifer Alphonso
CEO / StreamOps
"Enjoyable experience working with Roquepress. Attentive to all our requirements. Always giving honest and constructive suggestions for our e-commerce web development. Also patient with our ever-changing and last minute request. Extremely impressed with their output. Thank you Roquepress. Highly recommended!"
Elson Lee
Founder (Director)/ Click4Tyres
"Loved the company so much we invested in it!"
Thomas Beattie
Founder (Director)/ Ovvy, Samara Capital Investments
All reviews are genuinely submitted via 'Google My Business'